Another new theme and v0.9.6
A new theme named "sm-mint" is now available in the download package and you can also check it out right away online at the GitHub demo page.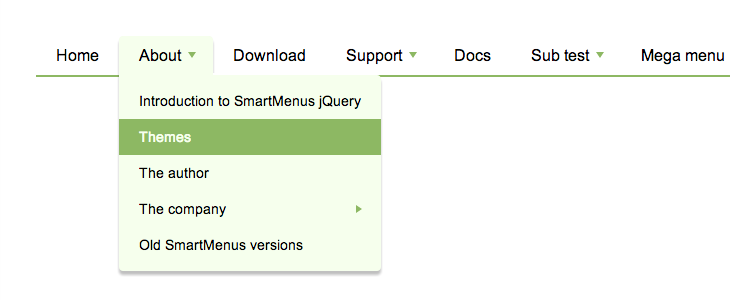 As for v0.9.6, it's basically just another maintenance release on the road to v1.0.0. It features some bug and compatibility fixes both in the script core and the Bootstrap addon which is also bumped to v0.1.1 and should now work properly for those of you using jQuery in noConflict() mode.